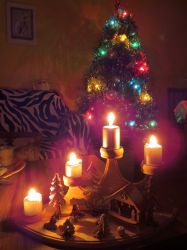 We haven't forgotten about you modelers this year either, and we've prepared a few surprises for you. You have already been unpacking the first for several days in the form of models from the advent calendar. This year, since January, we have been gradually preparing 25 models of European tractors from the late 1960s to absolute novelties of European roads. We tried to choose interesting and for some even exotic brands from Eastern and Western Europe such as Roman Diesel, Sisu, Pegaso, Iveco, Tatra and many others. In addition to the FDS model, you will also find one Bucobox.
For Christmas, we have prepared another surprise in the form of Christmas models that you can download for free. The first is the Mack Granite Bronto Skylift F230RPX of the fire department of the city of Toronto in Canada, with its scope and number of parts it belongs to the most demanding models. The second model is the Mack Granite Dramis D55T, a dump truck intended for quarries.
As usual, this year we have also prepared three Christmas "limits" for you. The first is the Tatra 148 KHA model with a Rosenbauer superstructure as it is used at the airport in Poprad. The second model is the Tatra Force 4x4 with a Rosenbauer superstructure, which is intended for firefighting military units of the Bundeswehr, and the last model is the Tatra Force CNS kit intended for refueling aviation equipment. You can get these models in three ways:
- the first is that you send us photos of a total of 15 paper models that you glued this year to our email
- the second way is to support the website with any financial amount
- we will also send the models to the modelers who participated in the competition for the best model of the year 2022 and placed in the first three places.
We wish you all, wherever you are in the world, a peaceful and happy Christmas. May this Christmas be better than the last.