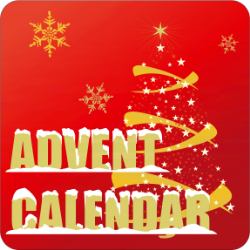 It's unreal, but Advent has really begun. So let's try to write as briefly as possible what awaits us until Christmas.
From the author of the Technik models, we will continue to publish models of historic Tatra vehicles, which can also be seen by visitors of the Tatra Truck Museum. These models will be: Tatra 27, Tatra T28 6x6, Tatra 29 workshop, Tatra 30, Tatra 43, Tatra 49, Tatra 57, Tatra 52, Tatra 72, Tatra 84, Tatra 85 tank truck, Tatra 128 tank truck, Tatra 130 6x6, Tatra 131 4x4.
From the author of LBS System, we will be publishing thematicaly Tatra vehicle models focused on the Paris - Dakar race from the first of December, these will be models that took part in the race, but also fictitious models or prototypes that did not take part in the race, but they are just as interesting.
You are probably already looking forward to the Advent calendar from the author of the FDS model. Thus, from the first of December, models will be gradually published, one model each day. The entire Advent calendar is focused on the Paris-Dakar race. The author focused on the period when cars realy started racing from Paris and the race ended in Dakar. A total of twenty-four models will appear. We will not reveal specific models so that the calendar remains a surprise for you. You will definitely find several cars, specially modified vehicles, off-road vehicles and trucks. Twenty-three models took part directly in the race and one model was used by the organizers to transport journalists. According to the author, this calendar has been the most difficult to draw due to the fact that many vehicles wear many different logos, advertising signs, etc., some logos were difficult to identify and all had to be drawn, many times it took longer than drawing the model itself. Many thanks also go to Rick Steffers, Miroslav Káranský, František Běhounek, Kamil Jekl and others who contributed their proposals or beta tests so that you could have another great Advent calendar at your disposal.
So follow the web, download and glue the models. You will be able to get several bonus models this year as well.