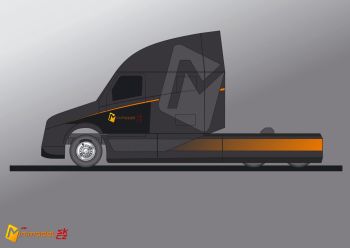 It sounds almost unreal, but in the three years of its existence, we have 2,000 models published on the website. This is already quite a decent "pile" of models of various categories, from civilian, through fire, police, racing, or various machines and buildings. The website already publishes 12 model authors (BUCOBOX, FDS model, PTM, TRIPLE M, D_C Model, SCHROUB, TECHNIK, EAB, DARK TOWER, AMATER, ZMK, IMIS) and I guess more will be added.
You have visited the website in a period of three years 192 849 times, which I must say is a respectable number, you have downloaded a total of 943.86 GB of data from the website.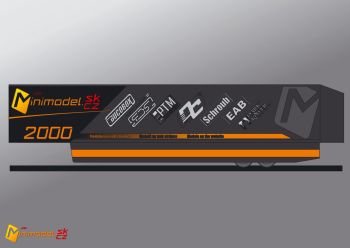 As a small surprise for this anniversary, we have prepared a model for you. Personally, as an author, I have been thinking for a long time about what to prepare or draw for you. Finally, the choice fell on a car whose development began in 2009 and was introduced by Freightliner under the name Supertruck. We have prepared a model of a tractor with a semi-trailer in Minimodel colors, on the semi-trailer of the model you will also find the logos of authors.