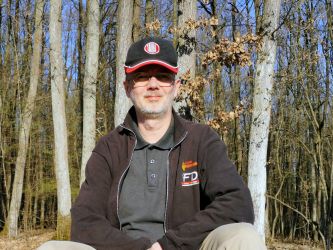 Dear friends, Frenkye - FDS - Feriot recently took stock of his long-term collaboration with the Minimodel Team and an even longer history, when he was already involved in creating his own paper models. But as he wrote, in addition to the actual templates, there are also complete design works, when the model is already the last phase of the design of a completely new vehicle visualization of the author's design.
At one time in 2017, the Kopřivnice Tatra launched a competition for the public "Design your Tatra", where Frenkye applied with the Altera rescue vehicle project. When Feri called me one day to see if I would go to Moravia with him to defend the project, I did not hesitate. It was a great honor and an even greater experience for me, to get to the test "tatra polygon", to be in the manufacturer's premises, to eat in the company canteen as a "Tatra-Man", to experience it all and to be there. However, the best came in the end, when Frenkye clearly won his category! It definitely deserves it for its project and for all its activities, which was finally appreciated by the expert jury, composed only of the all big names. The photos show Mr. Radomír Smolka handing over a diploma to Frenkye and Martin Kolomý signing posters for Frenkye. In a word, great Job! The whole photo gallery here.
Joomla Gallery makes it better. Balbooa.com
.